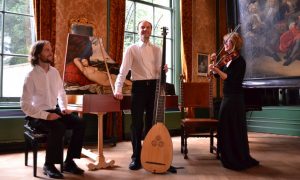 Spring and Baroque music in Tallinn, 21 March!
March 9, 2016 / March 21, 2016 - Tallinn
The European Day of Early Music is held every year on 21st March, a day celebrating the beginning of spring, and one of Early Music's most important composers Johann Sebastian Bach (born on 21st March 1685). This event is placed under the support and patronage of the French Ministry for Culture...
Read more