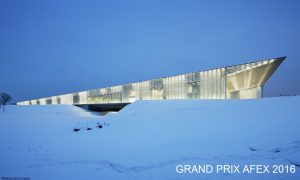 Estonian National Museum wins French Architecture GRAND PRIX!
Jan 19 2016 / Apr 27 2016 - Tartu
The Estonian national Museum officially opened its doors last 1 october 2016, with a prestigious ceremony. (Check the museum's website to know more: 'Estonian National Museum') DGT architecture, the team who designed the project, have won the GRAND PRIX AFEX 2016. The Estonian National...
Read more