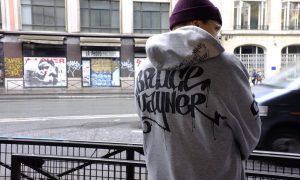 Breakdance class with Bboy Bruce Wayne himself!
March 15, 2016 / March 19, 2016 - Tallinn
The famous Breakdancer Matthieu Hourquebie aka Bboy Bruce Wayne will be in Tallinn 18 and 19 March, with the support of DanceAct studio, the French Institute, and the Estonian breakdance club. Matthieu Hourquebie grew up in Paris where breakdance is a key part of urban street culture. He started to...
Read more